Alder Root, Scales x 2
Width:

1.50 (cm)

Height:

4.50 (cm)

Depth:

12.50 (cm)

Gift wrapping:

Options available

Shipping:

Calculated at Checkout
Description
Alder Root Wood Knife Scales x 2 pieces
Alder is a tree natively from the northern hemisphere but today also present outside of the north temperate zone.
Alder is often used in electric guitars, noticeably Fender guitars have had Alder bodies since the 1950s.
Most of the foundations Venice is built on, is from Alder according to Wikipedia.
Another pale hardwood, Alder Wood is an interesting wood to work with, creating a unique textured look.
This set of 2 knife scales is for full-tang knives.
See CreativeMan.com.au for more projects kits and pieces
Example of finished Alder Root handle in block form: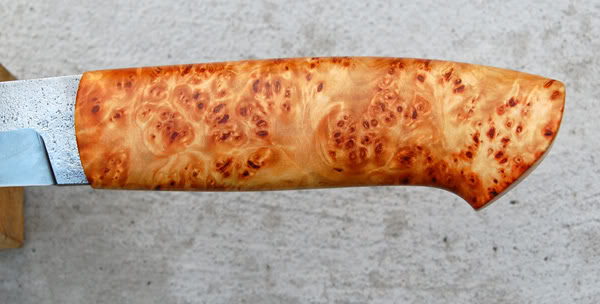 View All
Close
2 Reviews
awesome wood grain i love it

Great scales for a handle; beautiful figuring and colours. They usually do require squaring off
View All
Close