Persian Fulltang Fighter
Width:

12.00 (cm)

Height:

4.00 (cm)

Depth:

26.00 (cm)

Gift wrapping:

Options available

Shipping:

Calculated at Checkout
Description
Persian Fulltang Fighter Blade.
Blade is 4.3 mm thick, 34 mm wide, and about 125 mm long with a brass guard already fitted.Total length of this strong fulltang blade is about 250 mm.

The Persian Fighter with Brass Guard is an excellent full-tang upswept fighter design. The blade is made from 440C stainless steel and the pre-pinned guard is made from brass. The blade length on the Persian Fighter is 5.00" inches and the thickness is .170 inches. It is hollow-ground, satin finished and has a pre-pinned brass finger guard attached.

This is a great kit design. It is a fun, affordable and simple knife kit project to complete and offers plenty of canvas for creative interpretation. From tactical handle treatment to classic fine wood, this knife can do it all.

The tang has (3) pre-drilled .187" (4.7 mm) pin holes in it for various handle attachment options.

General Kit Specifications
Persian Fighter
Skill Rating: Level II
Blade Steel: 440C stainless steel
RC = 54-56
(Heat Treated)
Blade Finish: Satin
Blade Length: 5 inches
Blade Width: 1.36"
Overall Length: 10"
Thickness: .170"

This is a great blade value for beginning to intermediate kit building and will provide hours of learning experience and fun as you build this hidden tang design. This design is a fun and simple project to complete. The tang has 1 pre-drilled .200" inch hole in it for handle fastening.
This blade comes in a custom gift box, and is produced in China.

Blade Steel: 440 stainless steel
RC = 56-58
(Heat Treated/Cryo-Treated for Optimum Blade Performance)
Blade Finish: Satin
Blade Length: 7.5 inches
Blade Width: 1.5"
Thickness: .180"
Great example of a completed Fighter Bowie by Coop C from Brendale QLD, handle in African Padouk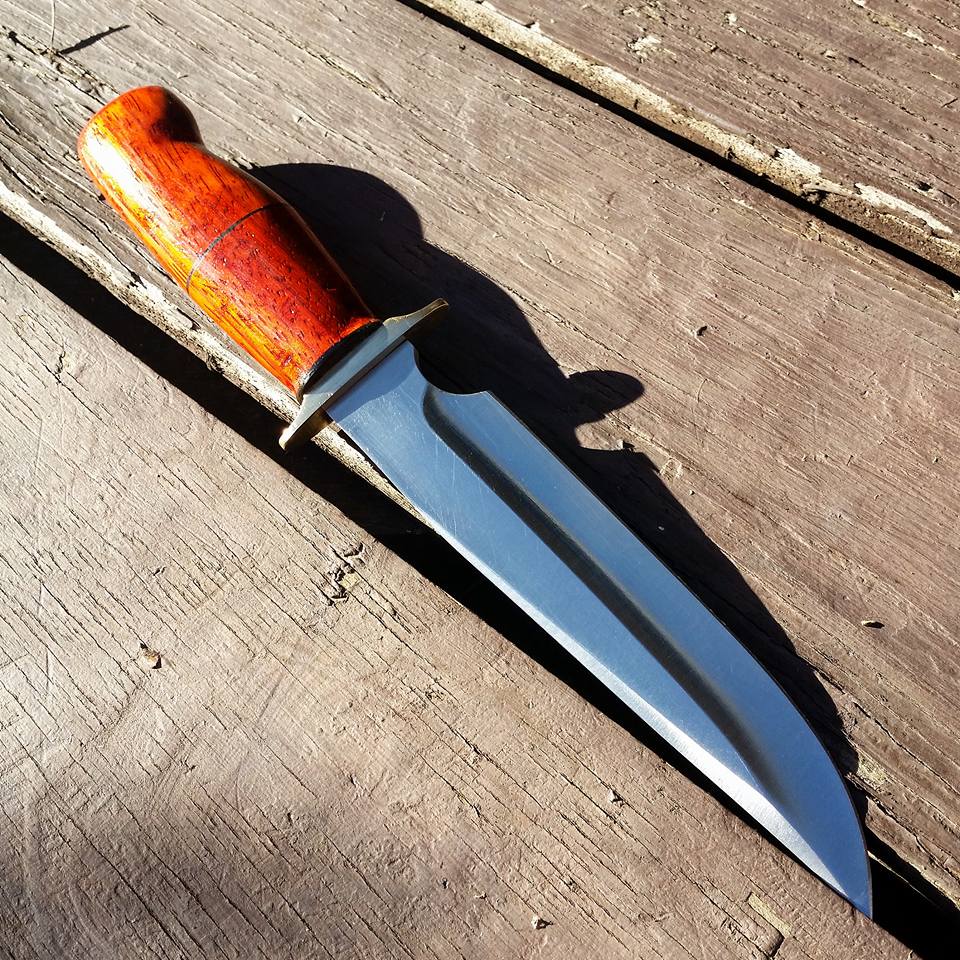 View All
Close