Stainless Steel pin for handles, 1/8"
Width:

0.32 (cm)

Height:

0.32 (cm)

Depth:

28.00 (cm)

Gift wrapping:

Options available

Shipping:

Calculated at Checkout
Description
416 Stainless Steel Pin, 1/8"
Stainless Steel pin for using in knife handles, this is for one pin of length approx 28 cm and with a diameter of 1/8".
416 is a grade of stainless steel that is freely machinable, meaning it is easy to work and cuts and drills cleanly.
Drill a 1/8" (3.2 mm) hole in the handle block or scales, lightly sand the pin until it can be gently tapped in.
Then glue into handle block or scales when gluing together the knife.
Example of knife by Bjorn Jacobsen with 1/8 Stainless Steel pins.
Blade is 15N20 Carbon Steel "Scandi Chef" and handle in Stabilised Alder Root and Geisha Girl wood: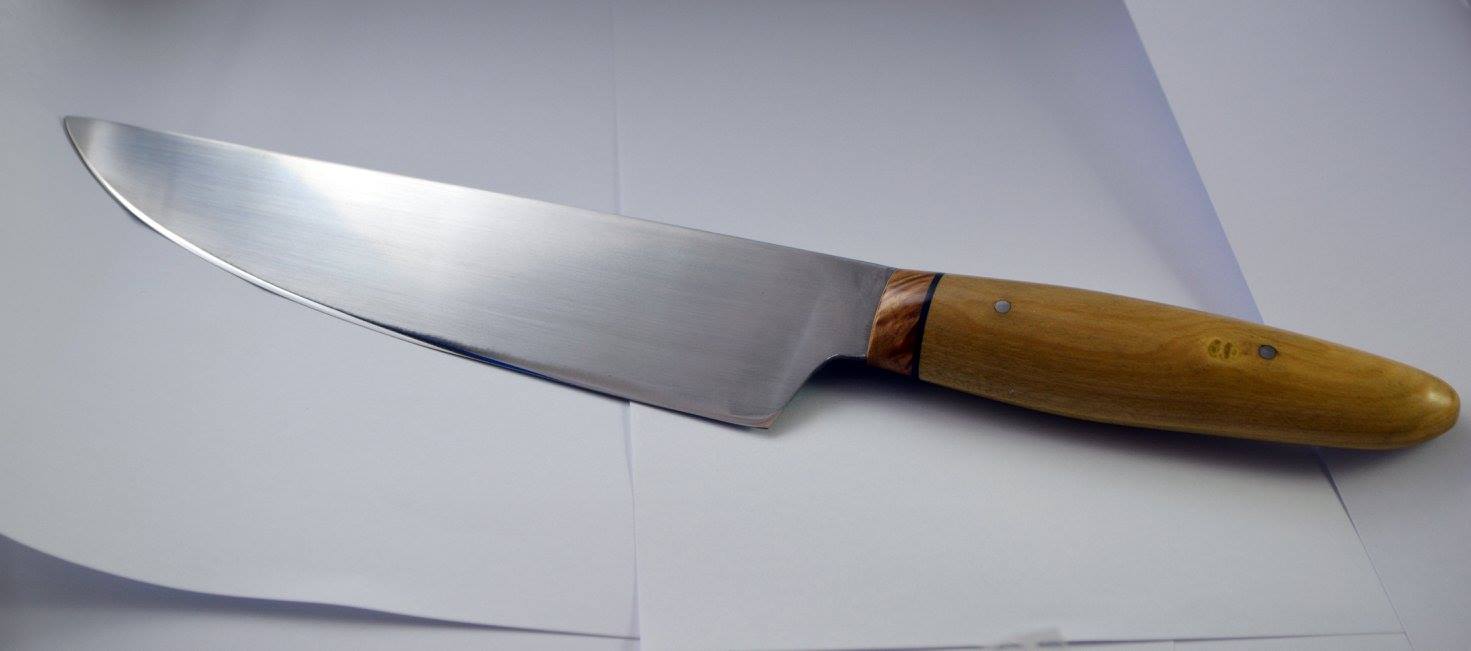 View All
Close
1 Review
The product is exactly as described. I used it with G10 scales on a Sgian Dubh of my own design. Prompt delivery as always.
View All
Close